Edinburgh based Criterion, the not-for-profit industry body for Standards and Governance services, has appointed Alison Morris as non-executive director to the Board. Criterion has reached full independence as the industry's not-for-profit Standards and Governance services body, moving from a subsidiary of Origo to become a fully independent organisation.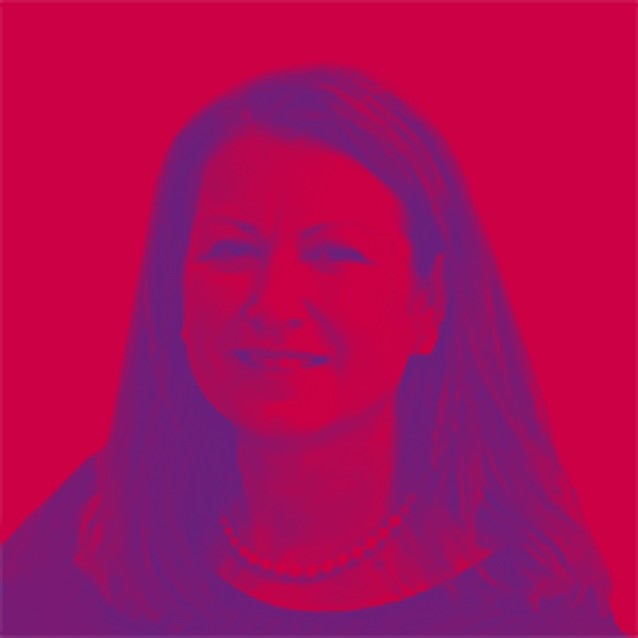 In its key role for the industry, Criterion is focussed on driving forward the development of sustainable Standards and Governance services that are vital for the movement of data and the automation of processes in the UK's long-term savings, investment, pensions and protection markets. Criterion's Standards are used by leading providers, platforms, advisers, promoting efficiency throughout the industry. They provide the backbone for the exchange and movement of data for a large range of processes, helping organisations to significantly cut the costs of linking between systems.
Alison is an experienced financial services executive with over 25 years' experience including 19 years at Scottish Widows / Lloyds Banking Group.  She has a background in proposition development, strategy, risk and internal audit. She is currently Chief Internal Auditor at Aegon UK. As a member of the executive team at Aegon, she provides insight and advice on business risks and internal control systems including key organisational change programmes. She also leads the 'Women at Aegon' Diversity Programme. In the UK, Aegon offers retirement, workplace savings and protection solutions to over three million customers. Aegon employs around 2,000 people in the UK and together with a further 800 people employed by Atos.
Pat Shea, Chairman, Criterion:
We are delighted to have Alison join the Criterion Board.  We have recently secured full independence from Origo and it is therefore important that we continue to bolster capability and bench strength. I'm delighted that we continue to uplift capability and expertise on our Board from across the industry.  The experience that Alison brings in risk and audit, plus strategy development will help us continue supporting the UK's long-term savings, investment, and protection markets. We are firmly established as a strong and integral part of the Financial Services industry eco-system. I look forward to welcoming Alison to the Board and benefitting from both her valuable expertise and insight.
Alison Morris commenting said:
I am delighted to join the Criterion Board at this exciting time and help play a vital role in the positive development for our industry. The creation of Criterion to take forward our Standards and Governance provides a great opportunity for our whole industry to work together to the benefit of customers. I welcome the chance to work with the rest of the Board to ensure Criterion is well placed to support our industry.The Criterion Standards cover a range of financial services, from pensions and investments, through savings, protection and occupational pensions to software solutions. They enable efficient messaging so systems can pass data between them quickly and accurately, for example, bulk contract enquiry and transaction history information between platforms and adviser firms' back-office systems.
More recently Criterion has been working in partnership with TeX on the STAR initiative to deliver a cross-industry framework of good practice for improving consumer experience in moving their money from one financial institution to another. All long-term savings and investments organisations are invited to participate in the FCA supported STAR initiative.
Notes to editors
Criterion was formed for the industry in July 2017, as an independent, not-for-profit industry body providing Standards and Governance services. It was originally part of Origo Services Ltd and has been publishing process and integration Standards for over 25 years.  Criterion is trusted by around 400 companies to deliver Standards underpinning millions of mission-critical transactions every week.  This includes:
Platform providers with combined assets under administration of over £400bn;

100% of the FTSE 100 Life Insurance sector;

100% of FTSE 250 Life Insurance sector, more than 95 leading pension brands across providers of SIPPs, Platforms and third-party administration services.

In addition, Criterion Common Declarations have supported more than 3.25 million pension transfers, worth more than £160bn.
Pat Shea was with Fidelity for over 32 years. During this time, he held a variety of roles in several countries, including Chief Operating Officer for the Asia-Pacific region, Country Head for the Taiwan business, Head of UK / European Customer Services and Country Head for Fidelity's India operation. In late 2012, Pat became the Head of FundsNetwork. FundsNetwork is a leading investment services platform committed to helping intermediary and institutional clients grow their businesses. He is also Non-Executive Director to Henderson Investment Funds Limited, the Group's UK Authorised Corporate Director (ACD). Until 2018, he was Non-Executive Director at TISA and was also a steering Committee Member for UK Platform Group.
The non-executive directors are: Paul Bailey, Director of Technology, NEST, Andrew Cole, Global Head of Distribution Operations at Fidelity International, Edward Glyn, Managing Director, Global Head of Relationship Management, Calastone and Chris Payne is Aviva's UK Digital CIO and Digital Engineering Director.